Sparta:What and Why?
Sparta is a Python based GUI application. It is a network infrastructure pentesting tool which helps the Pen-testers in performing scanning and enumeration phase. It saves time for every Security professionals by having tool point and displays all output in a convenient way
Contents
Introduction

Sparta:What And Why?

Features

Requirments

Sparta Tool

Host Scan

Nmap Scan On Sparta

Brute Force

Conclusion
Features:
Run Nmap from Sparta or import Nmap XML output.

Transparent staged nmap get results quickly and achieves through coverage.

It has also various options like Netcat, telnet, and Dirbuster which makes the process easier.

Brute Force option is one of the inbuilt option available in Sparta so we can able to crack for every file (or) folders password.

We can scan any number of host at same time.

Define automated tasks for services (e.g Run Nikto on every Http service and SSL scan on every SSL services)

Default credentials checks for most common services and it can also configure to run automatically

Website screen shot taker is also available here so you don't want to waste time on less interesting web servers
Requirements:
Kali Linux has lots of in build tools to perform various operations
Here, Sparta should be installed on Debian-based systems
First, install Python elixir by the following commands:
root@dd: apt-get install python-elixir

Install python-elixir along with Python-qt4:
root@dd: apt-get install python-elixir python-qt4

Install Sparta tool in kali Linux:
root@dd: apt-get install Sparta

root@dd: Sparta

The above commands are used to configure and install the Sparta tool in Kali Linux and I have attached a screenshot of Sparta tool below for your reference
Sparta Tool: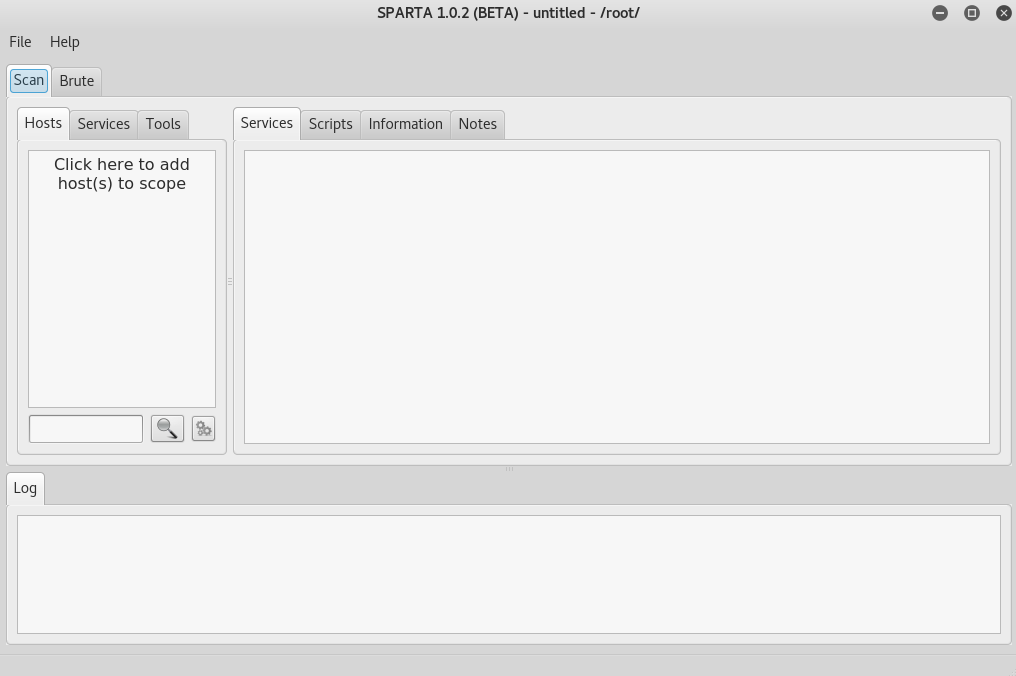 Here in the Sparta tool you can see the various options listed for performing scanning and other functions, separate options available for every service, which will be easier for you to look on every action takes place.
Host Scan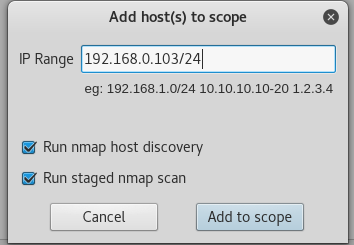 Here we add for a specific host to perform scanning and they can be select from option of
File --> Add to Scope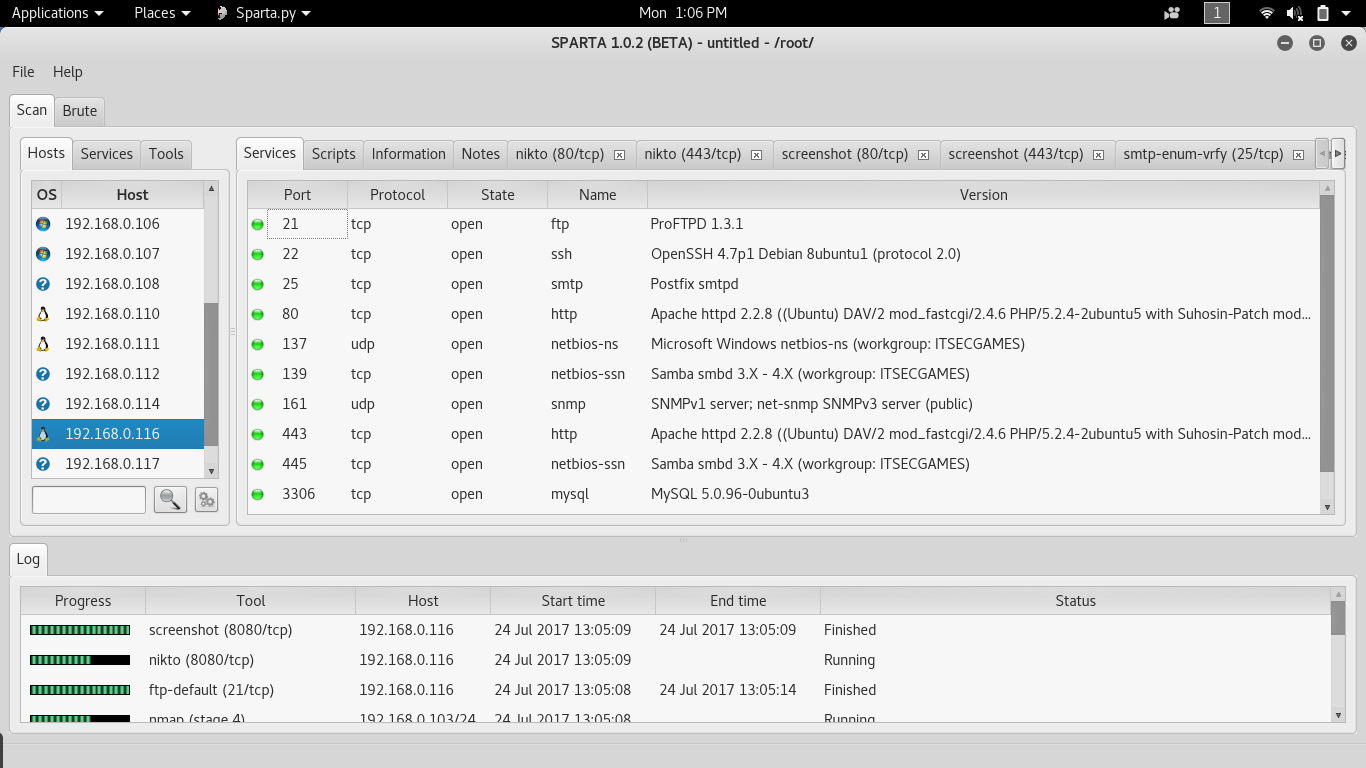 Here I had scanned for a host on 192.168.0.103/24 and it scans for every host connected to this particular host. Now you can see the various host list connected to this host at left corner, at the top and you can see the services as follows.

The various services that has taken place on each host has been listed in the above screenshot.
Nmap Scan on Sparta:
Nmap scan takes place over here and it scans for every port inside a host which checks for the vulnerabilities and if it finds any suspicious files, it actually kills it. This is also a major advantage in Sparta.
Brute Force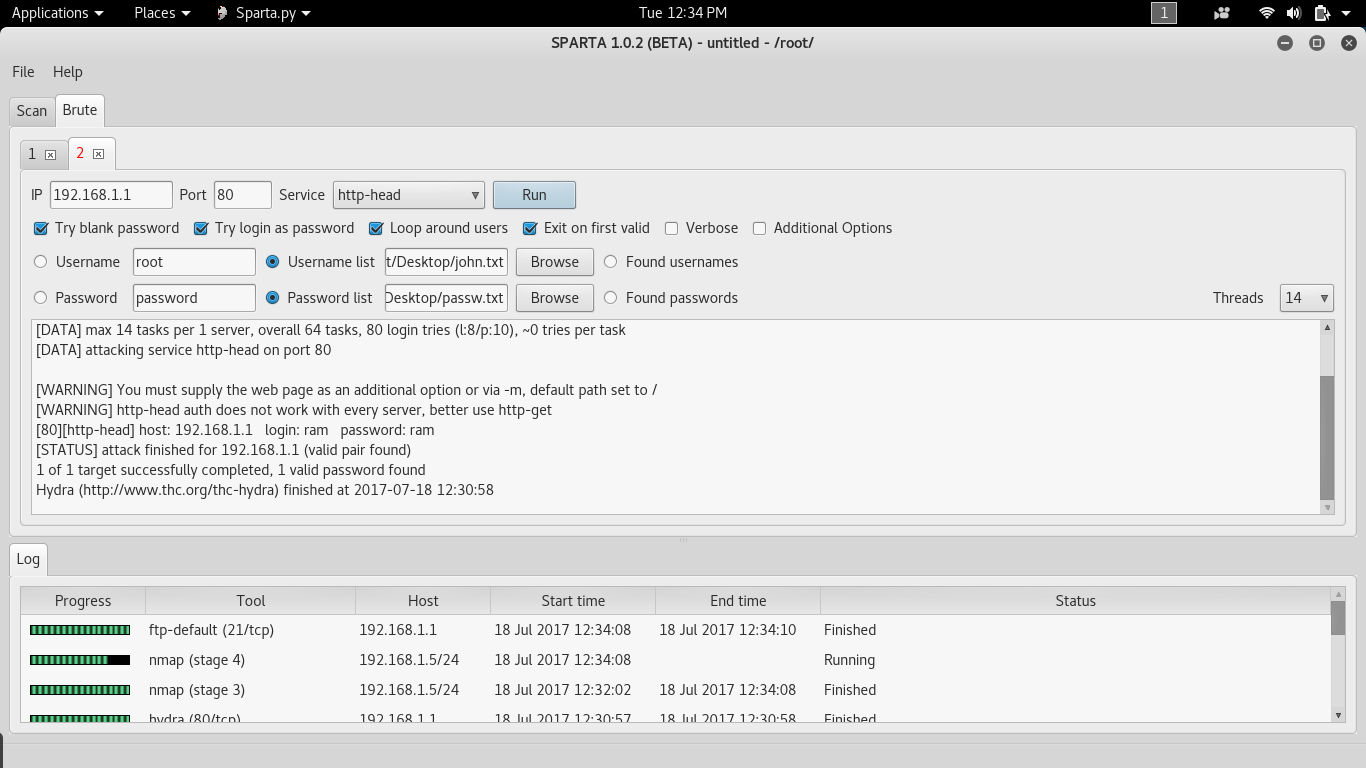 I had performed brute force on a particular host at port 80. Here we should select the username list and password list from your system, and later by running the process you can fetch the required username and password using the tool Hydra.
This is the screenshot of the person who's connected to the host and the screenshot is used to provide us the information for confirming whether
the ports are opened on a required host
Thus, there are various techniques and functions involved in scanning and enumerating a particular host. We can also perform scanning and enumeration process using tools like telnet, netcat and dirbuster using this tool, called Sparta.
The alternate output that appears on Kali-Linux terminal is as follows.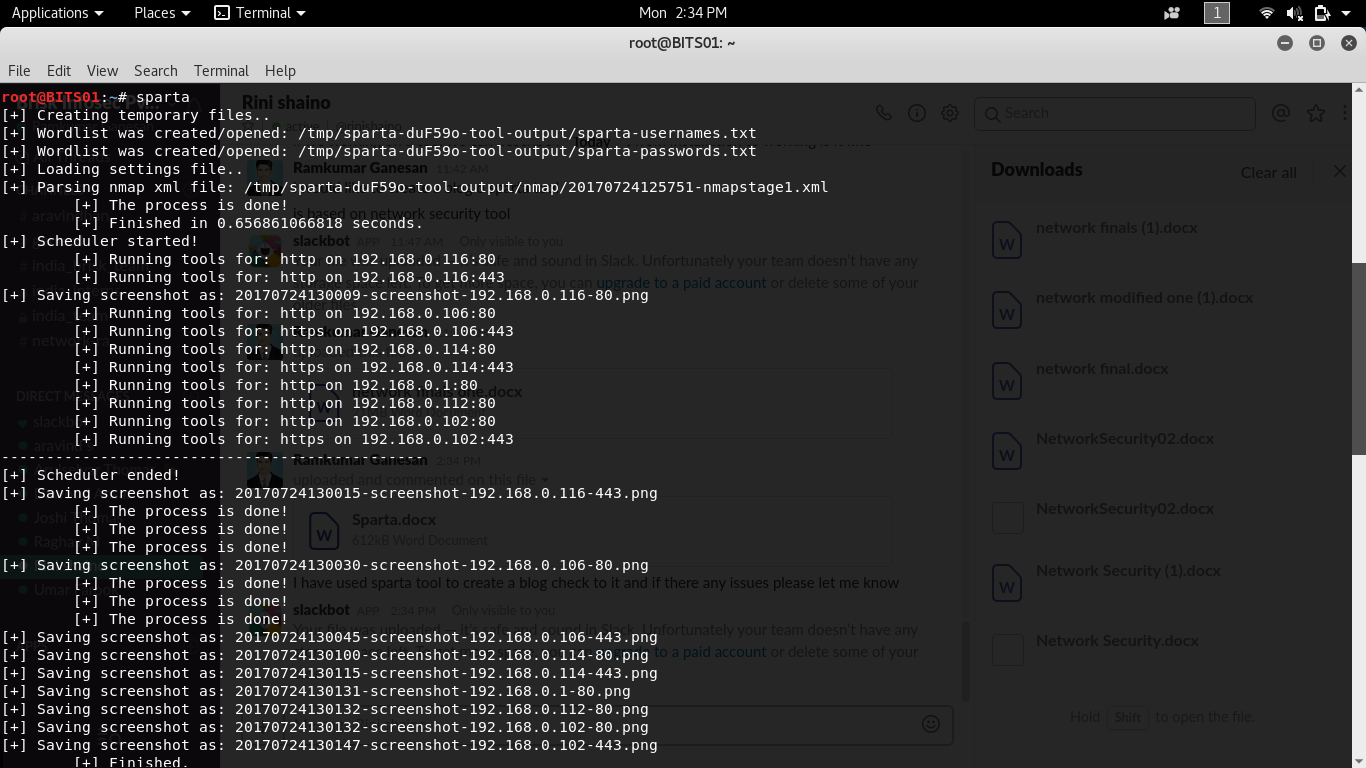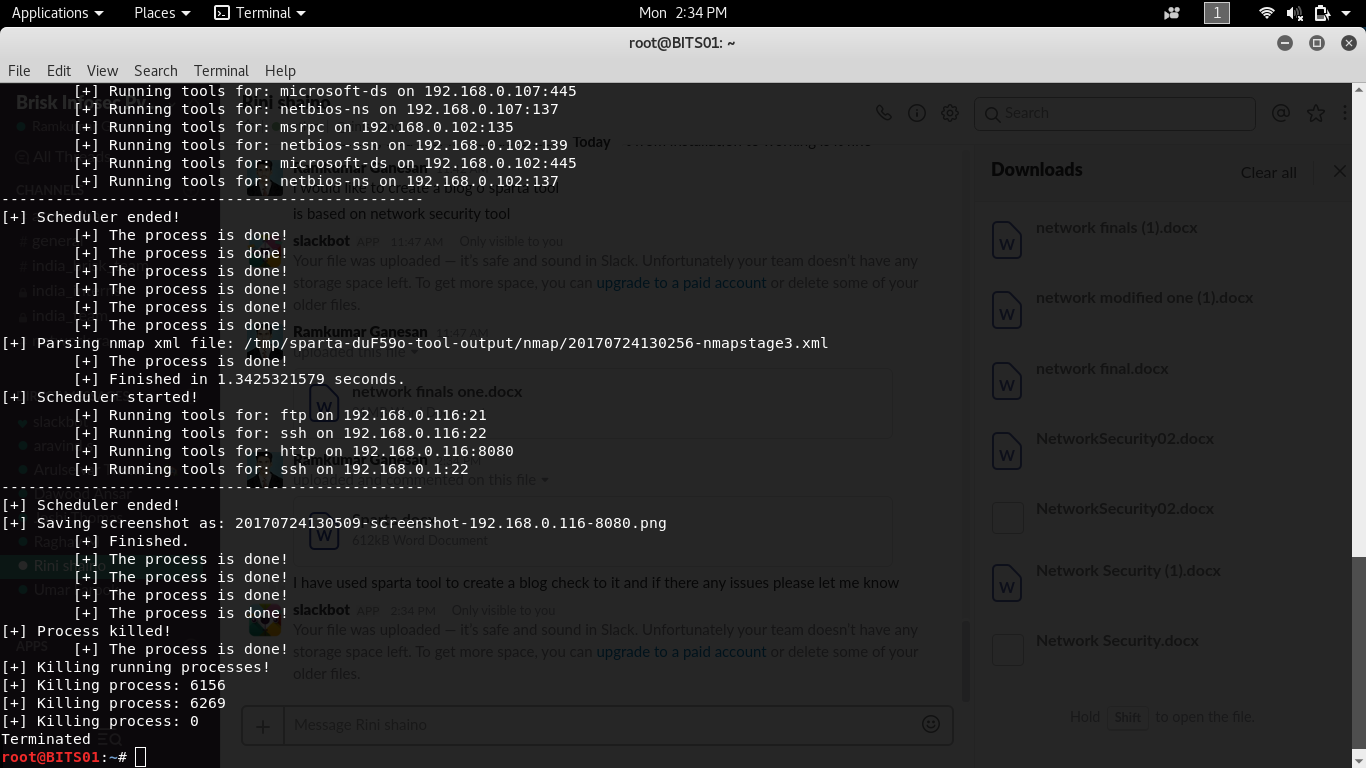 Final result fetched on Kali Linux terminal by using Sparta tool.
CONCLUSION:-
Sparta is one among the best scanning and enumeration tools available in the market. For those who are looking for single scanning and enumeration, Sparta is the perfect tool for reconnaissance and password cracking. To perform a complete proper scanning and enumeration process for securing your organizations, it is of unavoidable significance to approach a standard security company for satisfying your security requirements. We provide excellent security services and all our clients whom have collaborated with us so far have testified us as a grandeur quality company. To experience the best, you can approach us anytime.