Introduction:
One of the fastest growing information technology careers is Ethical hacking. The goal of an Ethical hacker is to beat illegal hackers at their own games. In Ethical hacking we can, for example, talk about digital forensics as a career, or malware/software detecting, auditing, pen-testing, social engineering and many other career tracks. Each of these sub-categories within Ethical hacking, deserves acknowledgement. In this blog, let's focus on some important generic requirements for having a successful career in Ethical hacking.
Contents:
What is Ethical hacking

Why Ethical hacking

Types of Hackers

Skills required to become an Ethical hacker

Experiment A Lot

Continue Learning and keep listening to Security talks

Conclusion

How Briskinfosec helps you

Curious to read our Case studies

Last but not the least

You may be interested on
What is Ethical hacking?
Ethical hacking sometimes called as "Penetration Testing" is an act of intruding/penetrating into systems or networks to find out threats, vulnerabilities in those systems which a malicious attacker may find and exploit, causing loss of data, financial loss, and other major damages. The purpose of Ethical hacking is to improve the security of the network or systems by fixing the vulnerabilities found during testing.
Why Ethical hacking?
Ethical hacking offers an objective analysis of organizations information security condition, for organizations of any level of security expertise. Most organizations have no knowledge of their company's systems, other than what they can gather and what they've been made to believe. Ethical Hackers must scan for weaknesses, test entry points, prioritize targets, and develop a strategy that best leverages their resources. They must strengthen their security defenses before malicious hackers finds out the systems weakness.
Ethical hacking is one of the tools that are used to judge the security programs of the organizations. Businesses are faced with the challenge of dealing with complex security requirements that need to be updated as per changing hacking tactics, handling hidden vulnerabilities and evolving technologies.
Ethical hacking firms with specially trained professionals come to the rescue of digital businesses while ensuring effectiveness of service and confidentiality.
Cyber quote on cyberattacks: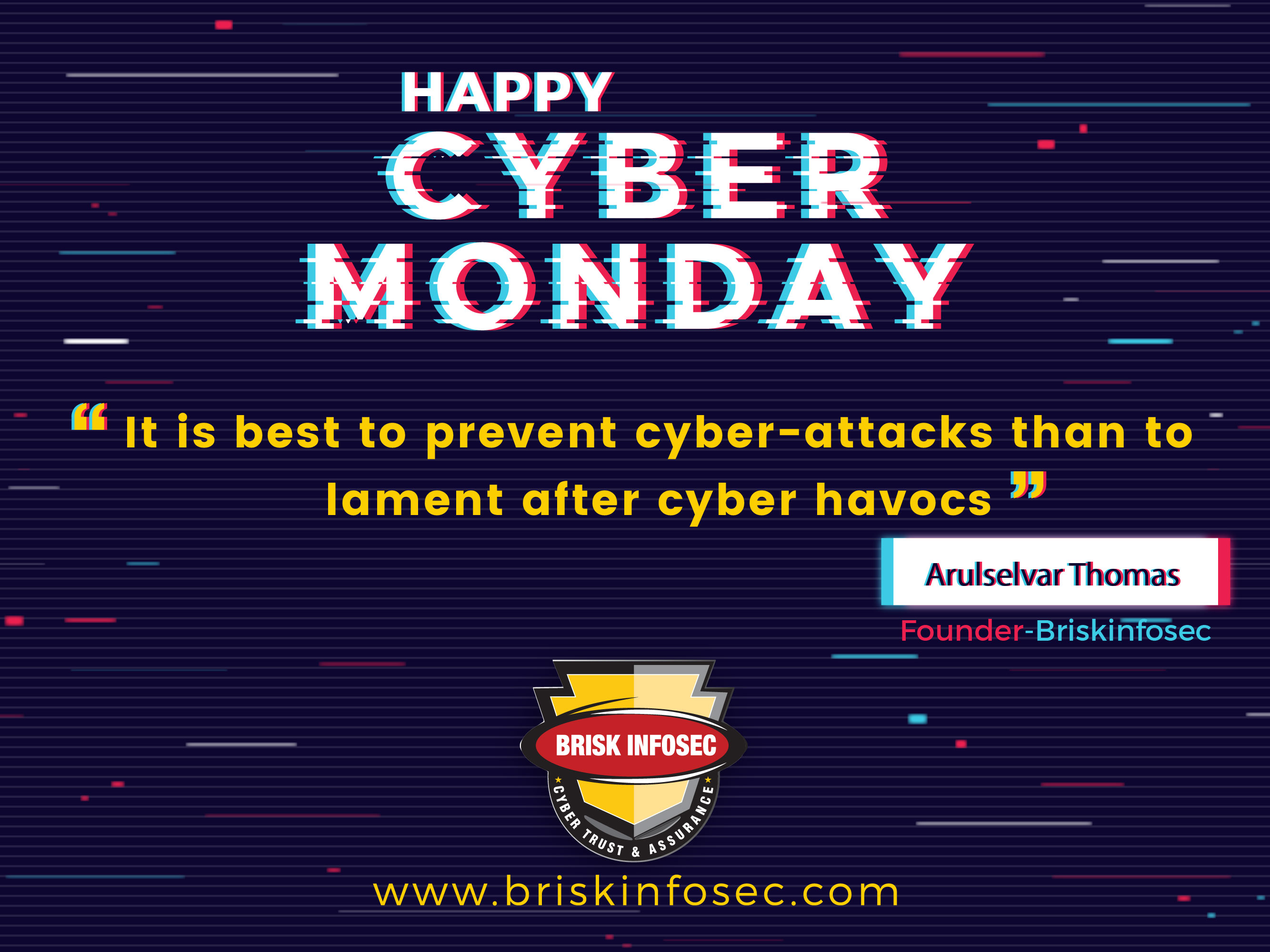 Types of Hackers:
White hat - Ethical hacker.

Black hat - Perpetual hacker getting unauthorized access.

Gray hat - A person who gets unauthorized access but reveals the weakness to the company.

Script kiddie –A person with no technical skills but just utilizes existing tools.

Hacktivist –A person who hacks for some idea and leaves some message.
Skills required to become an Ethical Hacker:
First of all to be an efficient ethical hacker, you must to be willing to continuously learn new things on hacking. Ethical hacker needs to have a strong foundational understanding of at least one coding/scripting language as well as an understanding of the network and web security. Understanding the basic concepts of operating system and learning the fundamentals of networking and security can pave the ladder for you to reach the goal of becoming a proper ethical hacker.
For that, you need to get the right certification, which shows that you not only understand the technology and business implications of hacking to improve security, but you also understand the ethical requirements of legal hacking. In other words, you need to learn ethical hacking from a legitimate company to shine bright in this field.
Social skills are used every day in three primary ways:
As a certified ethical hacker, you'll need to convince people to give you their login credentials, execute files, or even shut down or restart systems. This is referred as 'social engineering' and it requires intense training and practice.
When you're trying to legally hack a system, you will encounter roadblocks. You need to think through problems and emerge with innovative solutions to achieve your goals.
You'll be required to report your findings and make recommendations for your employer to improve security and eliminate vulnerabilities. That means you must be able to effectively communicate with people at all levels across the organization to gather information and disseminate your results.
Experiment A Lot:
This is an important step for setting yourself up as an expert hacker. Setup a laboratory on your own to experiment the learning on the practical applications. A simplest lab will have your own personal computer. However, once you advance, you may want to add more and more computers and require hardware for your experiments. Many hackers initially start off by downloading virtual lab applications such as Oracle Virtual Box. You require at least 3 GB of RAM and a comparatively powerful processor to carry out your hacking experiments.
Continue Learning And Keep Listening To Security Talks:
The key to success in the hacking career is continuous learning. Reading hacking blogs available at sites such as hackersonlineclub, kitploit, gbhackers can help in gaining some knowledge in cybersecurity. Also, reading blogs from our site can help you in improving your knowledge, even further. Participating in the forums such as hackforums.net and elite hack are great ways to refresh your knowledge as an ethical hacker. The online video forums like NULL, DEFCON meeting are some good sources to know more about the emerging hacking techniques and technologies that are being deployed.
Conclusion:
The terms 'hacking', 'cyber breaches' and 'reputational dash' are widespread these days, due to digitalization. People also realize that hacking is one of the coolest ways to earn extravagant money in a clandestine manner as there are many obfuscation techniques to blind their real identity (name, location, gender). But, hacking isn't all just about shrouding crimes and fleeting from forensic chimes. It is also a boon in today's digital era as everyone require security to safeguard their data.
In more simple words, hacking is just like a pistol. If it is in the hands of terrorists, the consequences would be destructive. If in the hands of police, the consequences would be constructive. It all depends upon the stuff we learn and the assistance behind your persistence.
How Briskinfosec helps you:
To get your foot registered in cybersecurity soil, you first clearly need to know what cybersecurity is and what it isn't. Briskinfosec provides various levels of security training to all sorts of people whom possess strong desire for achieving in cybersecurity field. Our 5 training courses are classified into three verticals such as:
BISE (Brisk Information Security Expert) - Basic level course.
BNPT (Brisk Network Penetration Testing), BWPT (Brisk Website Penetration Testing), BMPT (Brisk Mobile Penetration Testing) - Intermediate level course

BAPT (Brisk Advance Penetration Testing) – Advance level course.
Obviously, there may arise a sense of confusion, why not other courses and why Briskinfosec courses?
Of course, there are other courses. But, our security training certificate is of lifetime validity. Moreover, our training certificates are affiliated by the NCRDC (National Cyber Defense and Research Center) and by the CCIA (Council of Confidentiality, Integrity and Availability) which makes us one step ahead of others.
Further, Briskinfosec provides you its own cyber security research lab named as BINT lab, which serves as a beneficial platform for many cyber security passionate people, to collaborate and emerge with many advance and stunning cybersecurity products and solutions, thus emerging as a pioneer in securing data.
Curious to read our Case studies:
We have a vast collection of case studies. All those case studies demonstrate the various security assessments we performed to eliminate the vulnerabilities that were existing in our client's applications. To exactly know the way we did, check out our case studies.
Last but not the least:
Checking internet about the companies affected by attacks, the type of loss experienced, and all these to be searched one by one in one's busy life schedule, indeed is time-consuming and patience-exhausting. Doesn't this sound tedious?
Don't panic!
Briskinfosec prepares Threatsploit Adversary Report on a monthly basis, by gathering various cyberattacks and its repercussions on the respective company. Instead, of searching vaguely in search engines, just a single click on Threatsploit is more than enough. You'll be amazed, as what you've bought is a billion could've never got.
You may be interested on: