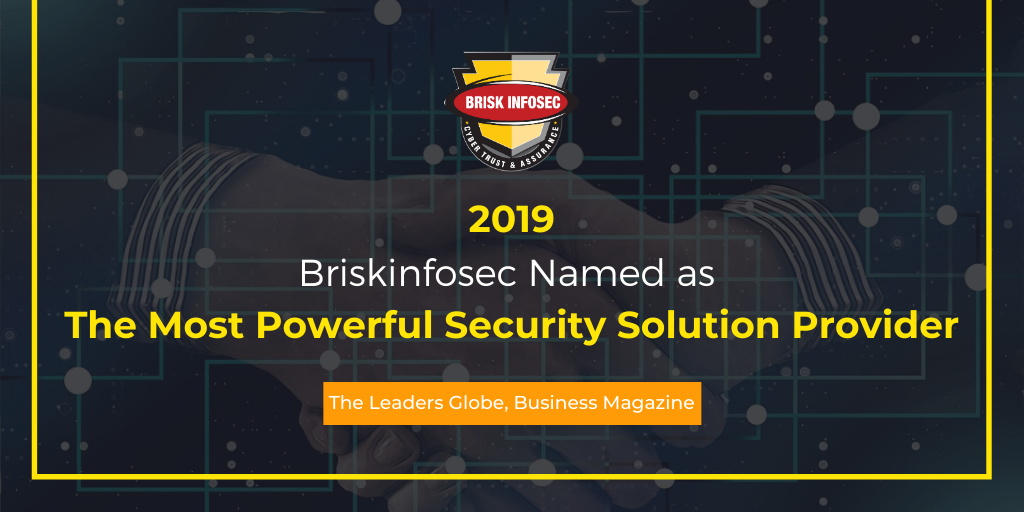 THE LEADERS GLOBE, one of the world's leading magazine have honoured 'Briskinfosec' as The Most Powerful Security Solution Provider.
The word 'fastest growing' especially in cybersecurity is a pride. For a cybersecurity company like us to own it, it's an unforgettable and a proud identity to carry. Further, that's the way a cybersecurity organization must be, constantly learning and growing. The reason is, the pace at which cyberthreats are growing and evolving menacingly is surely bound to provide nightmarish experiences to all people who communicate digitally, who pay money online, who store all their data/information on their systems and the netizens using digital devices in this 'mother earth.' Despite using security defences, data loss and compromises happen inevitably. Hence, to be greatly secured from them, apart from traditional security measures, evolved security measures must be implemented and that's what is practised, offered and advised for usage to all people from Briskinfosec! We've developed our own security tools for achieving additional security, an indigenous mobile OS for providing smooth mobile testing experience, creating eye-opening security awareness measures, providing more effective services to distinct sectors and much more.
These works will only keep growing and benefitting more and more people with time. Our dedication and perseverance towards greatly securing people data won't quit! This is just the beginning of our legacy!