Contents:
Introduction
Patch Management
Patch Management Process
Patch Management Best Practices
Patch Management Automation With Tools
Patch Management Advantages
Conclusion
How Briskinfosec Can Help You?
Curious To Read Our Case Studies?
Last But Not The Least
You May Be Interested In
Introduction:
The term "Patch" refers to a security update for an application or an operating system. Application vendors like Microsoft, Cisco and Adobe etc., used to roll out regular updates both for application functionality and security to the end users at regular intervels. Sometimes, application vendors may release security patches at the time of any data breach or malware attacks due to a zero-day vulnerability in an application.
Patch Management:
Patch Management is a continuous process or strategy for management of patches installed in the IT assets like servers, workstations and VoIP phones etc., that involves acquiring, testing and installing multiple patches (code changes) to an administered computer system. For example, let's take a vulnerability called 'Shellshock' that affected a lot of linux servers across the world. Companies that couldn't apply the patches for that vulnerability were on immediate risk.
In simple terms, if hacking is a threat or poison, then Patch management is like the cure or safety measure. Patch Management is mostly done by software companies as a part of their internal efforts, to
fix problems with the different versions of software programs and also to help in analysing the existing software programs, detecting any potential lack of security features or other upgrades.
Patch management Process:
The below picture shows a typical Patch Management process in an organization: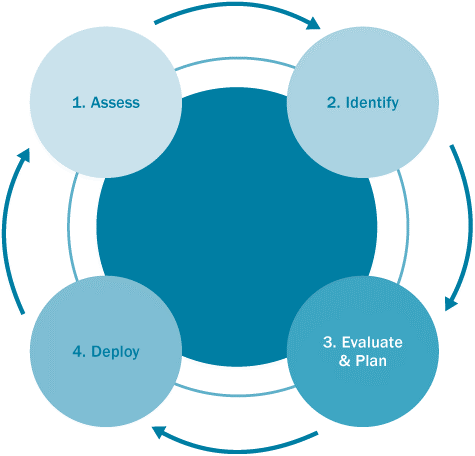 The process of Patch Management involves identifying the IT assets of the company which needs to be evaluated for fixing all the security vulnerabilities. Assets includes all the workstations, desktops, laptops and servers, etc.
After identification of all the assets, it is recommended to conduct an automated or manual Vulnerability Assessment (VA) using a Patch Management or Vulnerability Analysis tool in-order to find out all the vulnerabilities in applications or systems, which includes the missing patches for the system.
Once the VA process is done, the analyst will have the list of vulnerabilities in the IT assets and also the applications of an organization. Analyst can analyse, evaluate and plan the patch management process to install patches and then fix the vulnerabilities.
In the final step, patches are deployed in the testing or staging environment before deploying in the actual systems. The patches are deployed in the actual systems after all the errors get fixed.
Patch Management Best Practices:
Below are some of the patch management best practices which helps the organizations to enhance their cyber security quality.
Understanding the importance of patch management: Knowing the importance of a patch management process is critical for any organization. Deploying the latest patches from software vendors plays a critical role in protecting vulnerable systems from zero day threats.
Outcome of delayed patch deployment: Delay in patch deployment causes critical impacts in security, leading to data breaches. To thwart it, organizations should deploy patches in quick time without delays.
Availing the services of managed service providers: Managed service providers provide patch management software to fit the requirements of business organizations and also in taking control of the patch management process, thus helping out organizations.
Deploying Patch Testing: Some patches are not compatible with specific operating systems or applications, which may lead to software crashes and production problems in company. It's highly recommended to run a patch test or deploy patches in staging environment to test its compatibility.
Patch Management Automation With Tools:
Patch Management tools are helpful in automating the process of finding the missing patches in a system and recommending the appropriate fixes for the systems. Some of the well-known patch management tools are Microsoft SCCM Patch Management, GFI Languard, Symantec Patch Management Solution and Comodo Patch management, etc.
Below are the work flows of some of the patch management tools:
Microsoft SCCM Patch Management: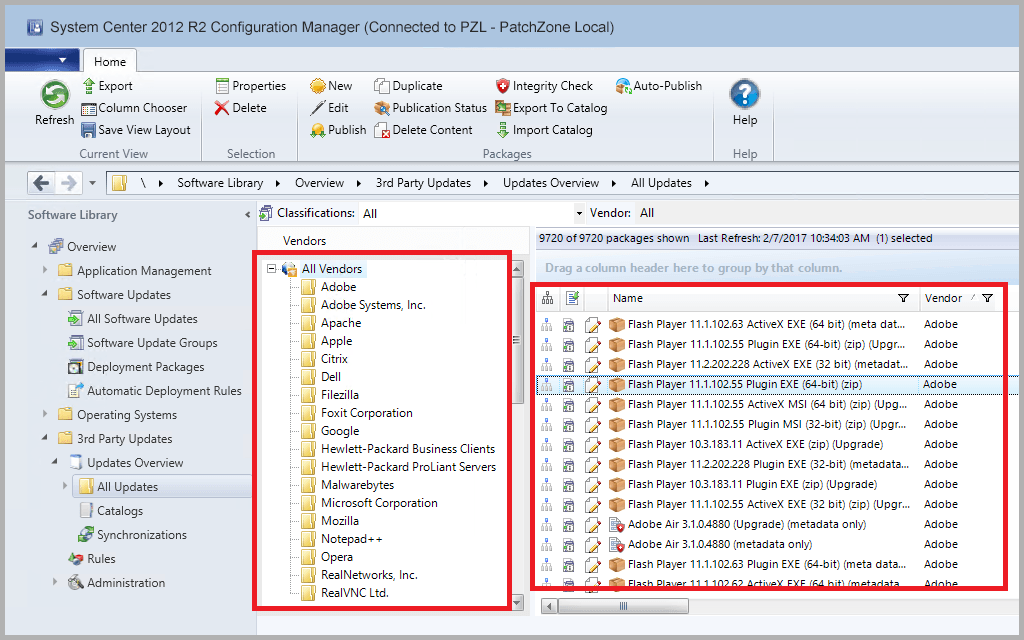 GFI LanGuard: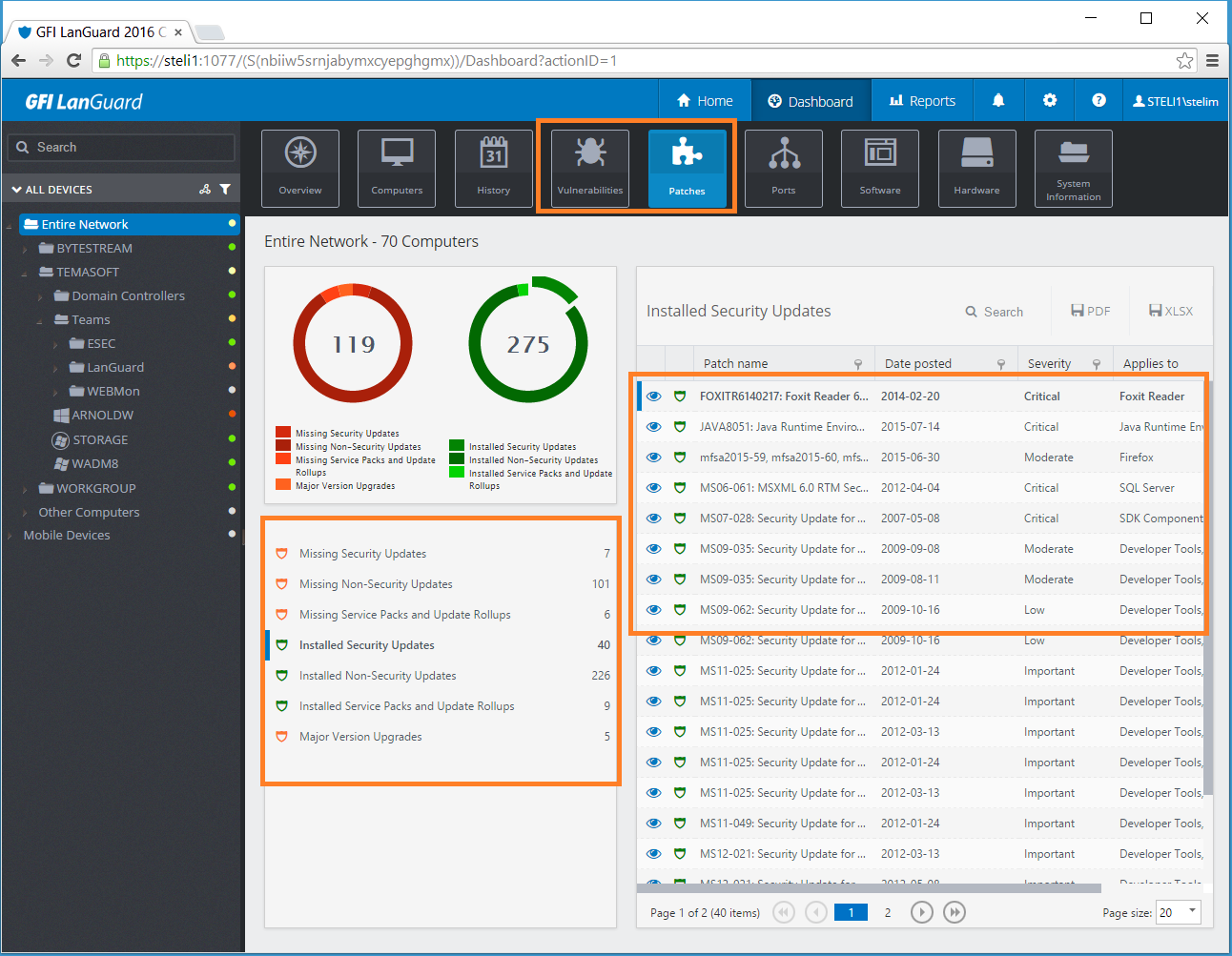 Symantec Patch Management Solution: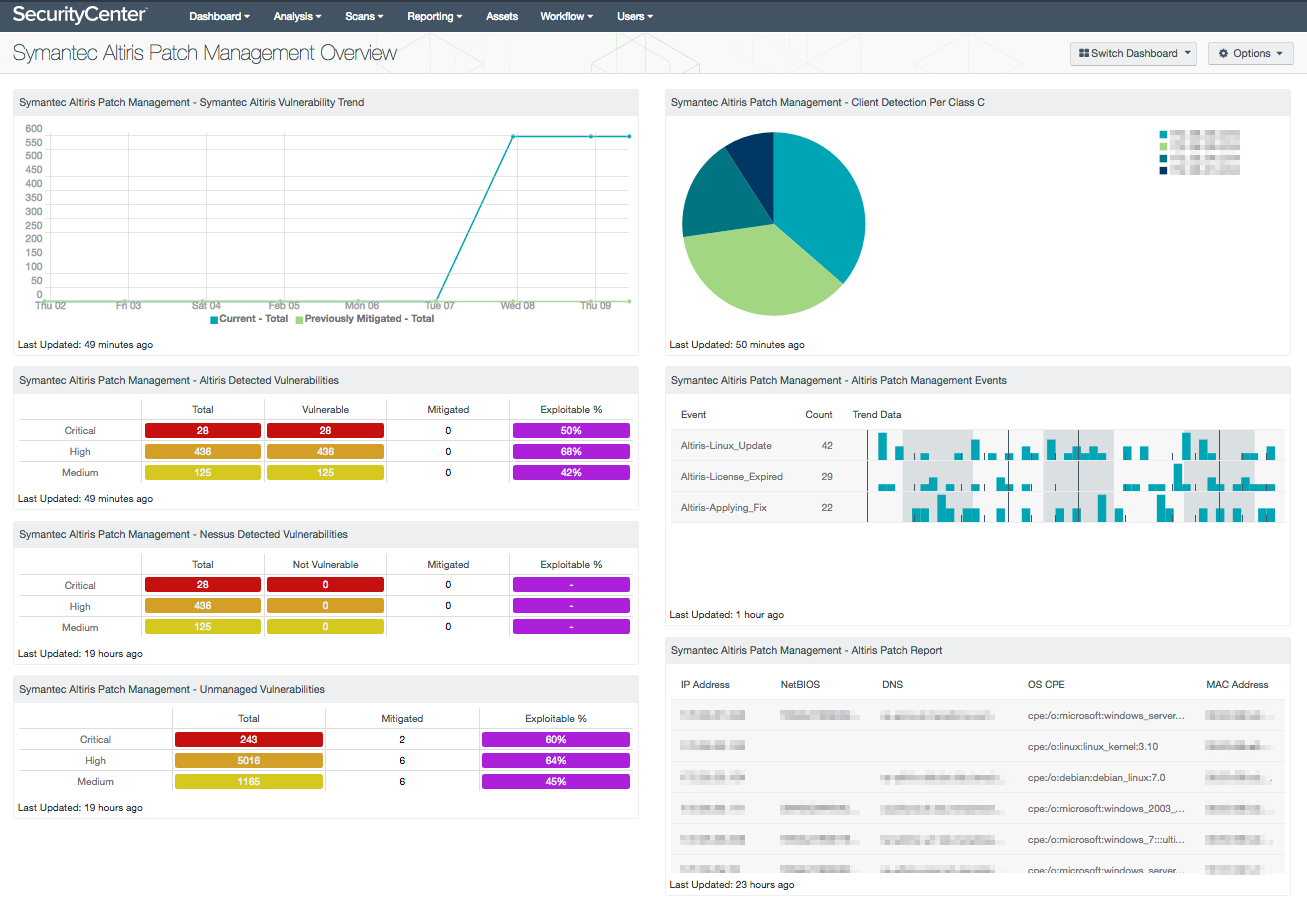 Patch Management Advantages:
There may be a lot of software's running in the organization in which all of them may not be secure. Each system and software has its own set of flaws. This means a lot of patches will be released from multiple sources of application vendors. It is not easy for an IT admin to install patches from various sources on an up-to-date basis.
With the help of patch management process and tools, IT security admin can deploy patches for the systems and applications, and also can keep track of the patches deployed. Also, it's possible to keep track of how many systems are patched till date.
Conclusion:
Patch Management is one of the vital process in securing the IT assets of an organization. Briskinfosec recommends organizations to carry out proper and continuous patch management process to fix, both the internal and external vulnerabilities of their IT systems and applications.
How Briskinfosec Can Help You?
Briskinfosec has an expert team of patch management security professionals having a vast experience in patching security vulnerabilities. Further with regards to vulnerabilities, both internal and external vulnerabilities of the applications are identified and fixed. After successfully accomplishing it, we also provide practical awareness on similar threats, helping you to understand the importance of fixing those issues on a regular basis.
Curious To Read Our Case Studies?
We have a vast collection of case studies. All those case studies showcase the various security assessments we performed to eliminate the vulnerabilities that were lurking in our client's applications. To exactly know how we prospered in the battle against cyberthreats, check out our case studies now.
Last But Not The Least:
Check out the Threatsploit Adversary report that's prepared by us. It is the best simple method to learn and gain knowledge about the globally occurred cyberattacks, the impacts they've caused, the losses underwent by companies and much more. Also, the best possible mitigation measures are suggested for you to remain safe against them. Just read our report and you'll find many eye-opening stuff's that you've wouldn't heard before.
You May Be Interested In: